Okay, we are just back from a weekend in Ettalong, and I am sounding a great big warning to anyone who has taken up this offer or is thinking of dealing with Entire Group.
What happened to us
The first we ever heard of Entire Group was in August 2010 when there was an ouffer offer listed on OzBargain. This offer was: "$189 for 2 Nights Stay for 2 People at Entire Luxury Apartments at 4 Star Ettalong Beach AND $60 to Spend at Your Choice of Three Restaurants AND 2 Cinema Tickets PLUS Bottle of Wine on Arrival ($578 Value)". The apartments were at the Mantra Ettalong.
My fiancée tried to take up this offer, but it was subsequently cancelled by Ouffer. My fiancée was then emailed directly by Entire Group.
Entire Group emailed her to say they were making the exact same offer at the exact same price directly to customers.
My fiancée then spoke to Lorena Fernandez, who was fine on the phone, who confirmed the inclusions, confirmed the dates we wanted were available (7th and 8th January 2011), and who said to pay by EFT and then email the transfer receipt to them and they would reserve those dates for us.
My fiancée took up the offer, and transferred Entire Group the money by ETF on 28/9/2010, and the same day emailed the transfer receipt.
We received a one page PDF in reply, saying that we had booked a package, and would get the room for 2 nights, with package inclusions (wine, dinner for 2, 2 movie tickets). However, it was a generic PDF as it did not include our names or the dates of our booking in the PDF, which was a slight concern, but we assumed that these would be confirmed closer to the date of our booking.
By just before Christmas, we had not heard anything confirming our dates. So I emailed their email address. No response was received.
After a few days, I tried phoning instead. One of their numbers was disconnected, one went to voicemail (where a message was left), and one went to a missed call service (where I could leave my number asking for call back, and I did). No response was received to any of these.
In early January we still had not heard anything, so with the dates rapidly approaching, we grew more concerned. We started emailing to ask for confirmation.
No response was received, apart from an auto-responder saying that they were overseas and would return after 20th Jan 2011. After 3 attempts emailing and never getting a human to respond, we contacted Mantra directly, and were concerned at what we heard. We were told the following: That they had had lots of problems with Entire Group. That confirmation of our booking could only be given on the day because that's when Kelan Casey emails through the list of paid guests. That he and his wife were overseas and so were completely uncontactable by phone. That we should confirm we were on the list before leaving because if we were not on the list then we would not be given a room. That guests who had paid and booked through Entire Group had been turned away from the hotel on arrival because they were not on the list, and that this included guests who had travelled from Melbourne and other interstate travellers.
At this point we were very concerned and knew that we had a problem with a probable rip-off merchant. At this stage, we knew we had to do everything we could to either get a refund, or get our room & package. We began emailing Entire Group, insisting that we either get a refund or our room & package. No response was received to any of these emails.
On the day of travel, I tried calling Mantra at 11:30 AM, and was told that we were not on the list, but to try again later. Having received no response from Entire Group, and not being on the list, we both assumed that nothing was going to happen. Our weekend away was not going to happen. Mantra suggested trying after 3 PM.
At 3:30 PM I called Mantra, and was told that they had only just received the list, and that our name was on it. I rushed home, and we frantically began packing.
We were on the road by 5 PM, and it's over 2.5 hours drive to Ettalong from our home near Wollongong. We didn't get there until 7:45 PM. We were hungry and tired when we arrived, but we decided to check-in first rather than eat, since I wanted to be sure we really had a room.
At reception, they checked the list, were relieved that we were on it (a worrying sign), and then gave us the room keys. Many of things from the phone were reiterated about Entire Group and Kelan Casey being the cause of many problems. As we were about to leave about reception, I asked about inclusions, and the receptionist said that they should be in our room, but if they weren't "not to come back because they couldn't do anything about it". Uh-oh. That sounded alarm bells again.
We went up to our room, and it was an okay room.
But there was no "bottle of wine waiting for us on our arrival". There was no voucher for dinner for two people. There were not 2 movie tickets.
At this point we were hungry and tired, and annoyed at Entire Group (for wasting our time and screwing us over) and at Mantra (for enabling Entire Group to screw people over instead of dropping them like a hot potato), and so we went and had dinner at a nearby restaurant to relax a bit.
On our return, we asked at reception about the inclusions, without trying to blame reception, but instead to understand the situation. The inclusions were supposed to put in the room by Entire Group's cleaners, and Entire Group used their own cleaners. However they had not been doing this for the past 4 or 5 weeks, since around the start of December, and all guests (sounded like up to 3 rooms at time) had been complaining about this - and rightly so. That's a lot of ripped off people. We were clearly not the first to have this problem and complain to reception, and we would not be the last.
At this point, we began emailing Entire Group again to make crystal clear that there was a problem, that we had not received what we paid for, and that we either wanted what we paid for - all of what we paid for - or a refund. We kept emailing them every 4 hours or so. Hardly what anyone would ever want to have to do on a weekend getaway. No response was received (excluding the auto-responder about being overseas).
We kept asking at reception if they had received any inclusions for our room, but they never did.
On the day of our checkout, I asked at reception if we could have a late checkout, since the checkout time was 10 AM. This seemed most unfair to me, since it was impossible for us to check-in any earlier than 7 PM due to the way Entire Group only sent the list on the day after 3 PM, and to do that and to then to have a checkout time of 10 AM was very irritating. Reception said only the owner of the room could arrange that, and that Entire Group may send their cleaners into the room after 10 AM. I was happy with this, since it would allow us a chance to confront the cleaners about where our missing inclusions were.
Whilst waiting we did some Google searches for contact details for Entire Group, and one local address turned up - 80a/189 Ocean View Rd, Ettalong Beach.
We waited until 11 AM, but the cleaners never arrived. We gave up waiting, checked out, and drove to the above address to try and see if we could find their offices and speak to someone there.
After searching in a warren-like markets for 30 minutes, at the back of the markets backing onto the car park we eventually Entire Group's offices, or rather what used to be Entire's office. Entire Group's office is now, literally, a toilet and a construction site:

The front door, with logo highlighted:

... behind which was a dusty stairwell, leading up to a toilet and a construction site:

At this point, there was nothing more we could do. We resolved to take the matter further with the relevant bodies (ASIC, Dept. of Fair Trading, etc.), and do what we could to make others aware of the situation (including writing up these notes, and posting them to OzBargain), and to make others aware that they should avoid any dealings with these companies and people (which is why all the contact & company details we found are found are listed below).
To Recap
Entire Group is completely uncontactable and never responds to any emails or phone calls.
Nobody in the past 4 or 5 weeks has received their package inclusions.
Numerous people have not been able to check-in, despite having paid for their rooms.
Everybody that has dealt with this company is annoyed with them - particularly their customers, but also the Mantra staff, and even Ouffer didn't want to deal with them.
Entire NSW has complaints about no-shows for prepaid cleaning work on their Facebook page during December, so this is a modus operandi, not a one-off problem, for these two companies.
The Entire Group's principals are overseas and are ignoring emails.
Whether the principals will return from overseas is unknown. They may or may not have fled overseas, never to return, with money they have received from prepaid bookings. If you have prepaid for something from this company or a related company, then you should be very concerned.
Here's what I suggest people do
See if you can get a refund by contacting your bank. I don't know if it's possible for EFT, but I'd certainly try. You do not want to deal with these people if you can avoid it.
If you do decide to go, phone Mantra first and make sure your name is on the list of people they know have rooms.
Be persistent in chasing up Entire Group. We emailed them regularly, but despite getting no response our name was added to the list on the day of our arrival, so it had some effect. Spamming them should not be necessary, but it evidently works.
Do NOT go until you have confirmed with Mantra you are on the list. Since they only do this on or after 3 PM _on the day you arrive_, this means you cannot do the sensible and pleasant thing, which would be to travel to Ettalong in the late morning, then have a pleasant lunch, then check-in at 3 PM sharp. Instead it's very hard to get there at a reasonable time if you live in Sydney or further (as we do). This probably means you will get there late and night and hungry, as happened to us, but it beats turning up and finding you have no room, as has happened to other people.
If you are traveling from far interstate, I don't know what you do then. I don't know what people traveling from interstate can do about this, and you have my sincere sympathies. It would be extremely stressful to confirm a room at 3 PM on the phone, then book a flight (since there is no point booking a flight if you don't have a room), then drive to the interstate airport, then fly into this area, then drive to Mantra, all on the same afternoon/evening. This situation sucks badly for locals, but it's basically impossible for interstaters.
Even if you are persistent enough to get a room confirmed by Mantra, be aware that you most likely will not get the package inclusions that you have paid for.
Make others aware of this problem: contact the Department of Fair Trading, report them to ASIC, and take them to court. Anything within the law that forces Entire Group to comply with their legal obligations should be done.
In future when booking accommodation, insist on only paying by credit card, and book directly with the venue. I wish we had done both of these things, because then we would not have had these problems.
Take soap and shower gel and shampoo and pool towels to Mantra. Mantra does not seem to provide any of these things to people staying in these privately owned apartments.
To anyone who has not had dealings with company yet: Avoid this company and these people if you possibly can to avoid anything similar happening to you.
Names and details of who ripped us off
There are two related companies: Entire Pty Ltd, which handles holiday apartments, including the rental of 2 or 3 privately owned rooms at Mantra Ettalong:
ACN: 115 809 553
ABN: 95 115 809 553
ASIC status: Strike-Off Action In Progress
Locality of Registered Office: Ettalong Beach NSW 2257
Web page: entiregroup.com.au ; All of the links on this web page are broken or link to unrelated companies.
Appears to be trading as: Entire Group
Business' bank details: BSB 082-574, account number: xxxxx5811, account name: Entire Group, bank: National Australia Bank Limited, Branch Name: Erina NSW 2250
Phone number: (02) 4344 4794. Number now disconnected.
Email: deals@entiregroup.com.au
Email: info@entiregroup.com.au
Email: nsw@entiregroup.com.au
Email: qld@entiregroup.com.au
Email: vic@entiregroup.com.au
Email: accounts@entiregroup.com.au
Sole Director's name: Kelan Reg Casey / Kelan Casey
Email: kelan@entiregroup.com.au
Email: kelancasey@me.com
Mobile: 0416 945 436. Number rings out when called.

Entire NSW Pty Ltd, which handles cleaning, and which is strongly associated with the above company:
ACN: 130 178 479
ABN: 75 130 178 479
ASIC Status: De-registered, Date De-registered: 01/08/2010
Web site: entirecleaning.com.au
Address: 80a/189 Ocean View Rd, Ettalong Beach, NSW 2257. Now a toilet and a construction site.
Phone: (02) 4341 0700. When calling, you get a fax machine.
Fax: 02 4344 4794. Same as for Entire Pty Ltd. Number is disconnected.
WORK MOBILE: 0421 444 871. Telstra missed call service. No response ever received after leaving number requesting a call back.
Mobile: 0432 645 020. Telstra missed call service. No response ever received after leaving number requesting a call back.
Email: INFO@ENTIRECLEANING.COM.AU
Postal Address Sydney: PO BOX 7380, ALEXANDRIA NSW 2015
Postal Address Central Coast: PO BOX 192, ETTALONG BEACH NSW 2257
Company Facebook: http://www.facebook.com/pages/ENTIRE-NSW-PTY-LTD/126137440748215
Complaints about no-shows: http://www.facebook.com/pages/ENTIRE-NSW-PTY-LTD/126137440748215#!/topic.php?uid=126137440748215&topic=275
Sole Director's name: Lorena Fernandez Collazo / Lorena Fernandez
Email: lorena@entiregroup.com.au
Mobile 1: 0424 028 703. Goes to voicemail. No response ever received for left messages.
Mobile 2: 0434 631 219. Goes to voicemail. No response ever received for left messages.
There is also a new company, MENHIR TAPAS BAR PTY LTD, that appears to be associated with the two principals listed above:
ACN: 145 719 553
ABN: 78 145 719 553
ASIC Status: Registered
Address: 54/189 Ocean View Road, Ettalong Beach, NSW 2257.
Sole Director's name: Lorena Fernandez Collazo / Lorena Fernandez
Phone: (04) 2402 8703. Number is disconnected. "Your call could not be connected. Please check the number and try again."
Phone: 0424 028 703. Goes to voicemail. No response ever received for left messages.
Web site: menhir.com.au
Email: info@menhir.com.au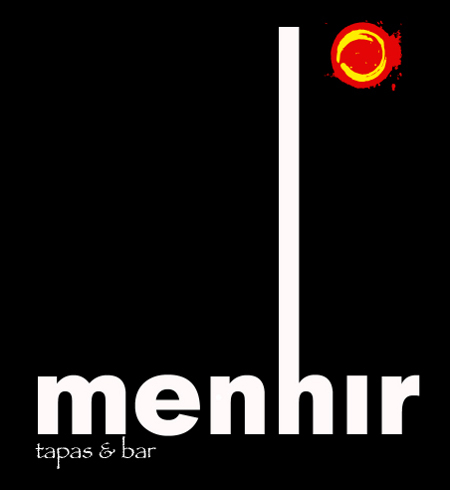 Discussion
If you have any comments or feedback on the above, please let me know on this OzBargain forum thread.